after the game is before the game - country jerseys always score.
Soccer fans watch out! In the future, your favorite team will always be in your pencil case! The two sharpener items "Soccer-Star" and "Soccer-Star-Mini" score points with both big and small fans of the world of sports. These FUN-pieces always fit and compete in all international soccer-events. The soccer-star items stand out as indispensable must-haves that will put you in a good mood when sharpening.
Soccer Star – Double sharpening box
Double­hole­sharpener in the shape of a soccer jersey, for all common pencil shapes, for easy and clean sharpening, ideal for school and office.
With two closable openings suitable for standard and jumbo pencils (colored and gaphite). Sharpening waste can not escape thanks to the closable container.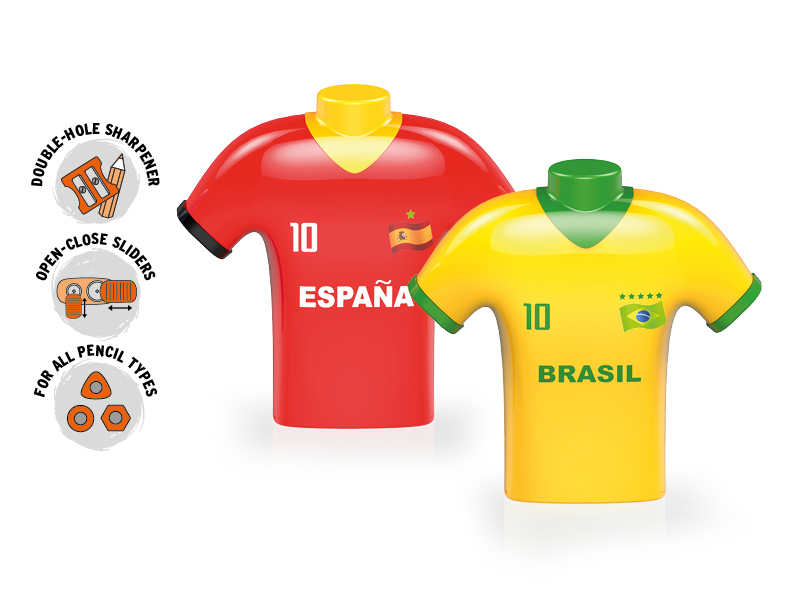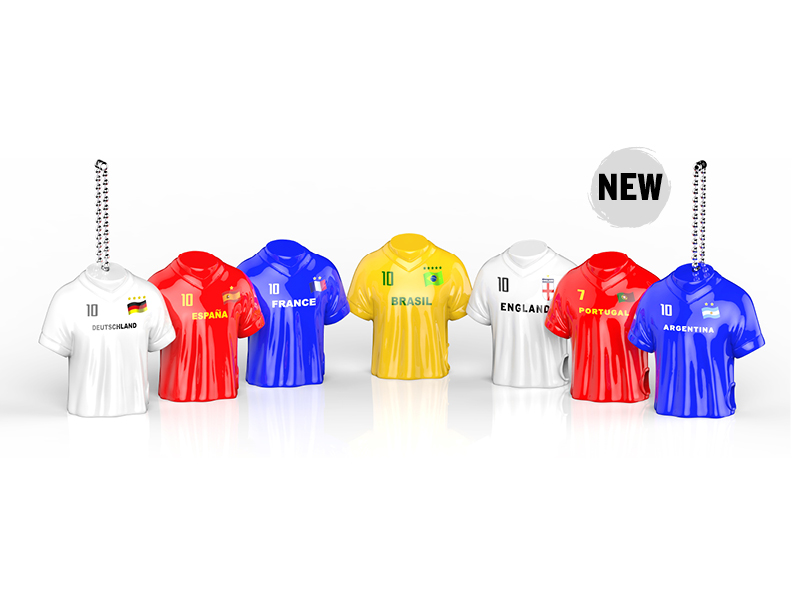 Soccer Star Mini – Single-hole container sharpener with optional key chain
The single sharpener in jersey format is suitable for standard diameter graphite and colored pencils.
With the practical chain, it never gets lost and is always within easy reach. The sharpener waste remains in the integrated container.
World champion at the POS
This display brings action into play! Attention­grabbing and attractive best suited for impulse buying.
Standard display includes 12 players (6 countries) of your choice
Individual country selection possible
In transparent box with attractive display card