glitter

bling

glam

is all
your beauty needs.
For the perfect appearance you need glamorous and professional looking make-up.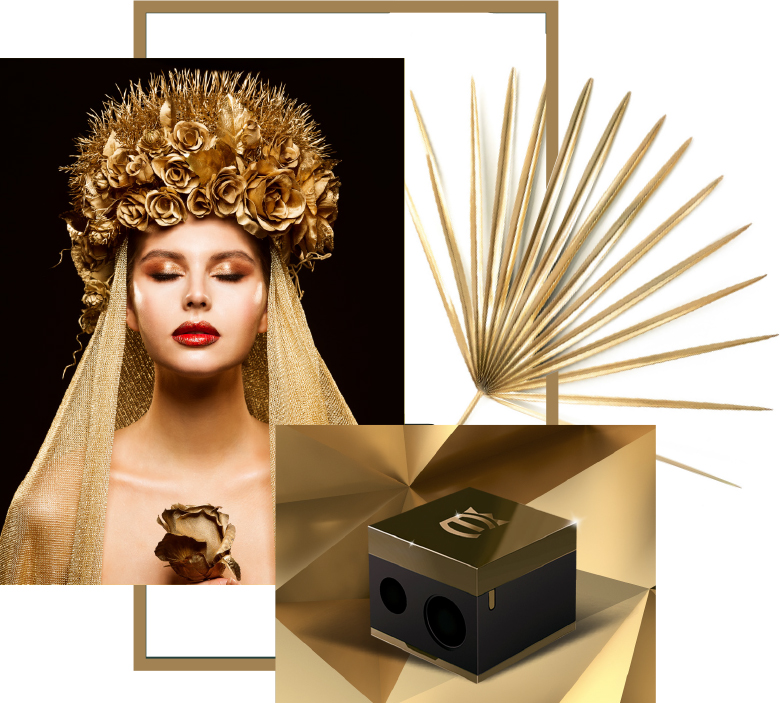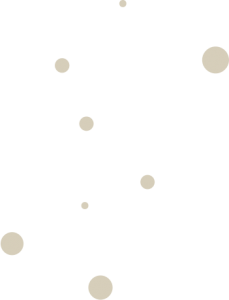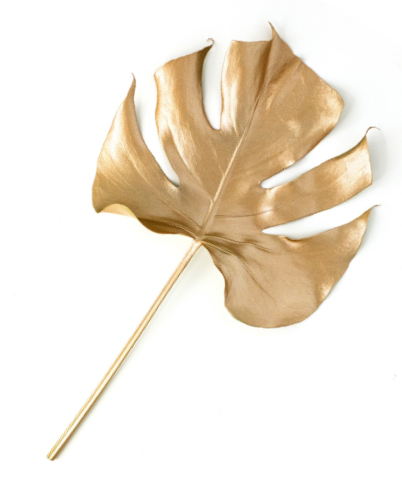 T
he sweeping curves of our glamourous sharpener are a remarkable sight. Created for a stylish and impressive lifestyle. The tight-fitting closure adds to the glam factor with cleanliness assured. Talk about style with a flick of the lever you can change from round to sharp, giving you endless possibilities.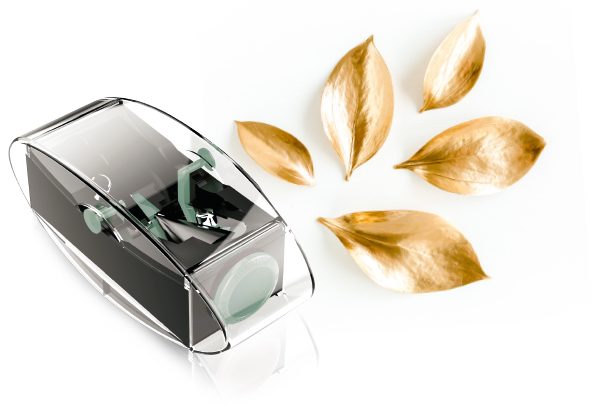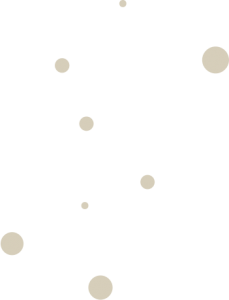 HIGH QUALITY
Our blades are 100% made in Germany.
We continuously invest into tailor made production processes to ensure the highest level of quality. Our Taicang production site complies with industry standards ISO 9001, BSCI and SMETA (SEDEX). Together with the EISEN quality assurance system this unique setup creates a decisive advantage for our customers. EISEN uses state of the art technical solutions.
PERFECT TIP FORM
Makeup can be as diverse as our society.
For a precise eyeliner and lip contour, some
of us will need a fine tip. For others it's more important to have a round point while sharpening very soft leads. EISEN has special
sharpeners with adjustable or built-in second blades systems to adapt the
tip form to your specific requirements.
EXCLUSIVE DETAILS
At EISEN, we continuously invent new solutions to make sharpening an easy, comfortable and satisfying experience.
This is complemented by innovative decoration techniques and sophisticated pack-out options. Make your sharpener the it-piece of your brand.
Be inspired by a selection of our glam sharpeners.
For the full range of glam sharpeners see our catalogue.
Need a special solution?
Please contact us!
Share your needs and requirements with us. Our customer service is looking forward to your questions and will be happy to advise you.
get in touch ›