EISEN sharpeners in the "vito noto" design exhibition at the m.a.x. museo in switzerland
"Vito Noto Forty years of Graphics and Design" is the title of the first anthological exhibition dedicated to the work of the famous swiss designer Vito Noto. The Swiss m.a.x. museo in Chiasso/Ticino is presenting over two hundred exhibits by the designer. Including models, prototypes, technical drawings, sketches, logo studies and products. His extensive oeuvre encompasses visual design, product design and industrial design – Noto was also active as a designer for EISEN sharpeners.
The exhibition at the m.a.x. museo
In the context of the exhibition, Stephan Eisen (CEO EISEN) and the designer met in the MAX Museo. Vito Noto did not miss the opportunity guided Stephan Eisen personally through the exhibition and explained in detail the backgrounds and histories of his works in detail. At the end of the tour of the exhibition the two discussed possibilities for a renewed successful collaboration. Vito Noto concluded that the exhibition on the last 40 years of his work is by no means an end point. He was happy to hand over many works from his archive to the m.a.x. museo, which would again create spatial and intellectual space for new projects – so we can look forward to it! Be curious!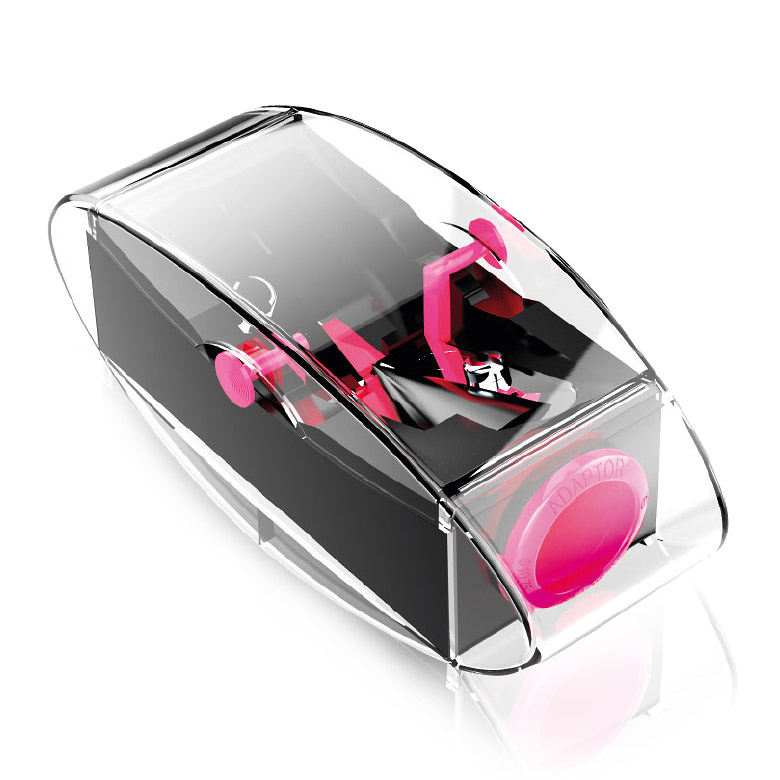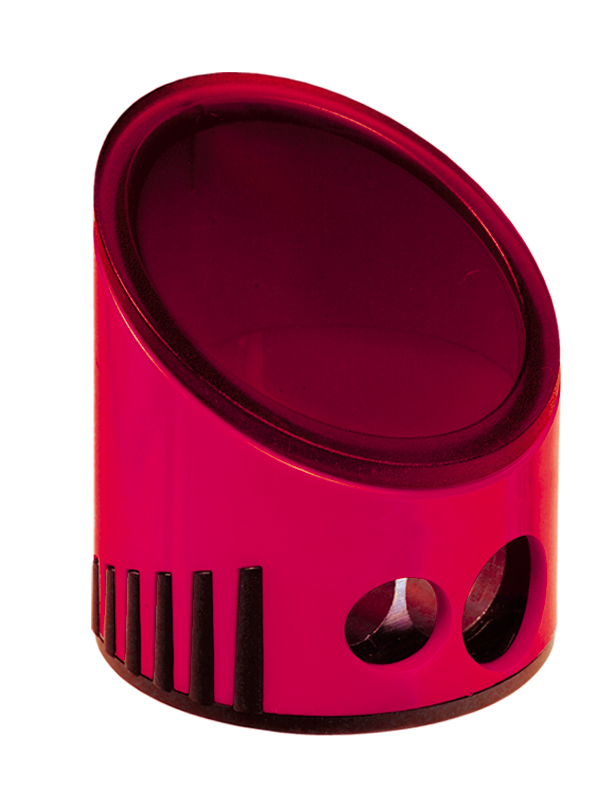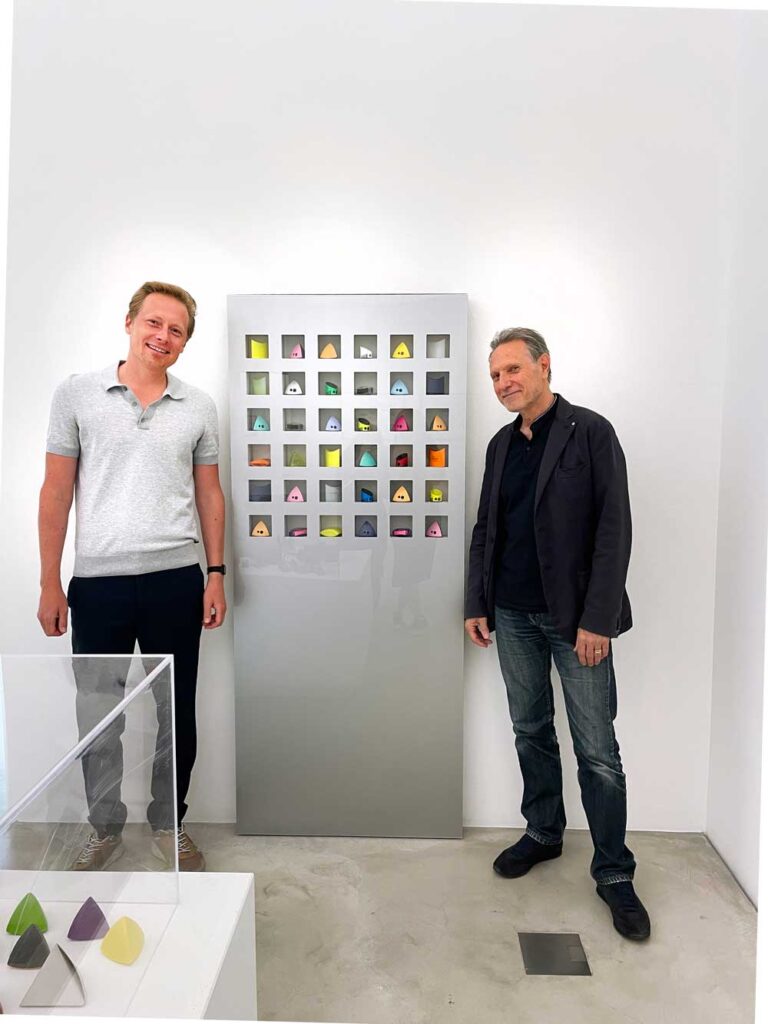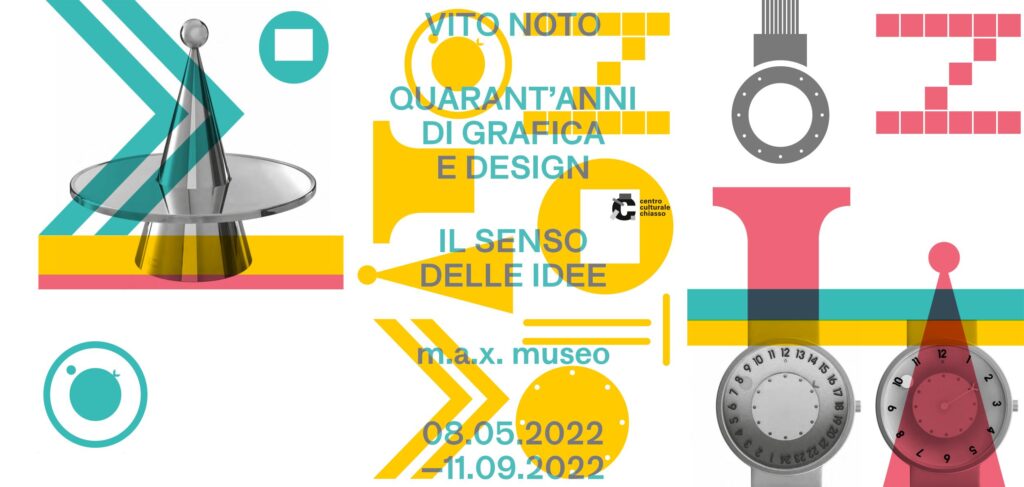 Noto design for EISEN Sharpeners
EISEN engaged Vito Noto during the 2000s. Numerous design studies – several of these designs for EISEN, including pencil sharpeners and cosmetic sharpeners, were finalised, implemented and are now a permanent part of the product range. As part of the exhibition the designed models "TETRAEDO" (#444/#445), "WOW" (#409), "TRENDY" (#426/#427) and Swing (#793/#794) are also available for purchase in the museum shop of the m.a.x. museo.
ABOUT VITO NOTO
Vito Noto, originally from Italy, studied design in Milan. After gaining professional experience in design offices in Zurich, Hamburg and Paris, he founded his studio for industrial design in Cadro-Lugano, Ticino. Important collaborations with companies in the fields of investment and consumer goods, product design, corporate product design, interface design for machines and homepages, graphic design, trade fair stand design and art exhibitions followed. His work has been awarded the swiss design trophy, Compasso d'Oro, IF – ADI Design Index. Today Noto lives and works in Ticino.