Office solutions made beautiful. The must have sharpener for smart people.
Practical is beautiful. Whether single sharpener, container sharpener or double sharpener – with their classic and timeless design are these a solid and faithful companion for your daily business life. It's the perfect solution for smart people. Plus add a little bit of sunshine to your desk by selecting from a rainbow of colors.
High quality
Eisen blades are 100% made in Germany.
We continuously invest into tailor made production processes to ensure the highest level of quality. Our Taicang production site complies with industry standards ISO 9001, BSCI and SMETA (SEDEX). Together with the EISEN quality assurance system this unique setup creates a decisive advantage for our customers. EISEN uses state of the art technical solutions.
Practical assistant
The EISEN world of sharpeners offers you a wide range of sharpeners custom tailored to your needs. Our office selection ensures a clean workspace and a perfect tip for accurate drawing and sketching, so you can get your work done quickly and easily and keep your clients happy.
Extras
Some of our sharpeners have special features, which make the sharpening process even easier and better. Our product range includes spill-proof open-close-sliders, standard container sharpeners, 2-in-1 sharpeners with erasers, all coming in numerous color variations and combinations. All sharpeners can be decorated with the EISEN-logo, your individual logo, or an advertising brand.
create beautified objects for daily use
More than a message – we believe in it: beautiful design makes people happy.
Sharpeners are functional objects that make life easier and are an indispensable part of it. They are objects that accompany us in our everyday lives. They should be made with care, be solid and safe, and withstand the test of reality. They should be matters of beauty. A close look is vital, because beauty can be found even in small details. Intelligent design or hidden technical ingenuity, can astonish us. This is a heartfelt call to discover the enduring appeal of simplicity and function in design.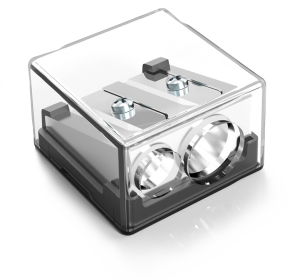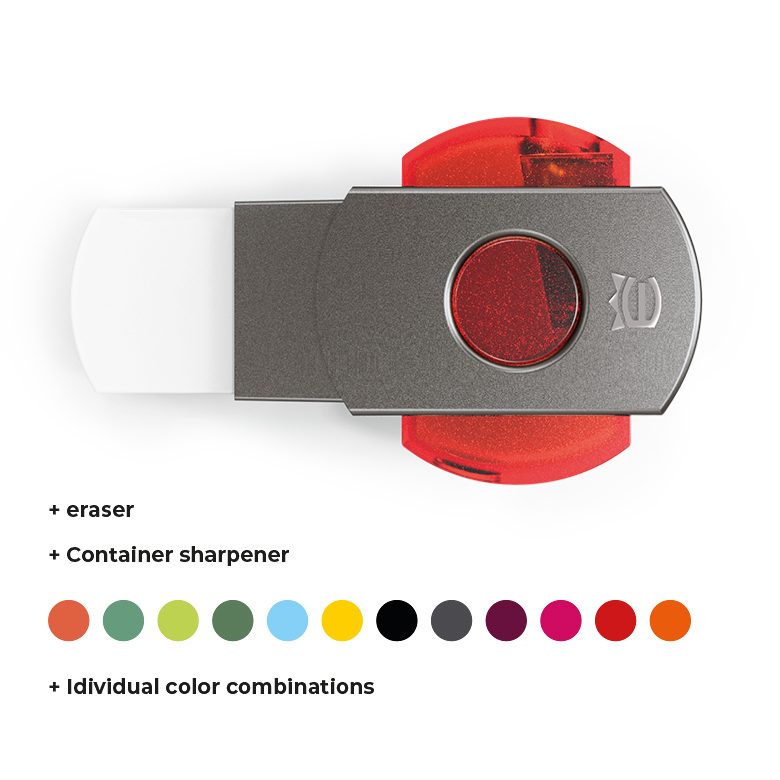 480 | TWO IN ONE
SHARPENER WITH INTEGRATED ERASER
Our 480 is the perfect combination of a rotating sharpener container, for closing and opening the sharpener opening, and an integrated eraser. With your logo and many other individual design options, the 480 is your innovative advertising medium.
Be inspired by a selection of our office sharpeners.
For the full range of office sharpeners see our catalogue.
Need a special solution?
Please contact us!
Share your needs and requirements with us. Our customer service is looking forward to your questions and will be happy to advise you.
get in touch ›