Premium Quality since 1921
Eisen Sharpener – the perfect fit for every pencil.
High quality blades Made in Germany are the key to the function of a cosmetic sharpener. It is crucial for the sharpening quality and durability. With all the existing pencil types and materials in the market place, only a very sharp blade, with exact tolerances, enables an effortless sharpening process. This high quality blade production takes place at the Eisen factory in Germany.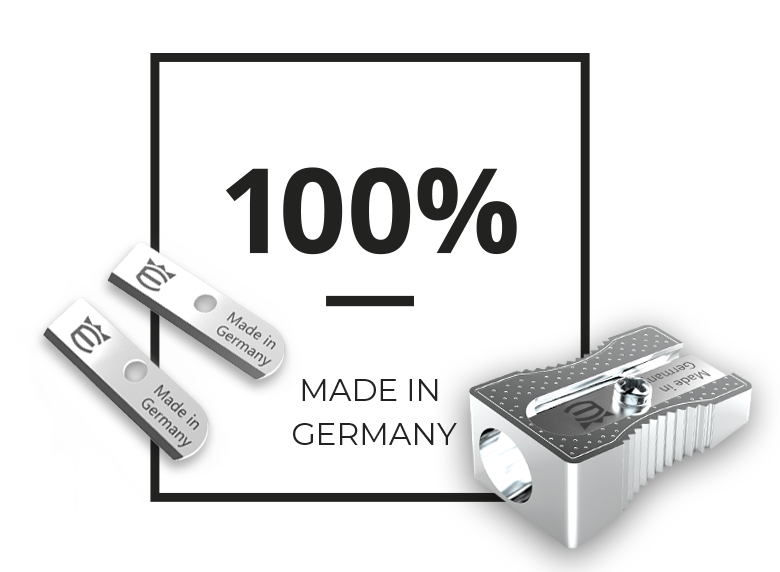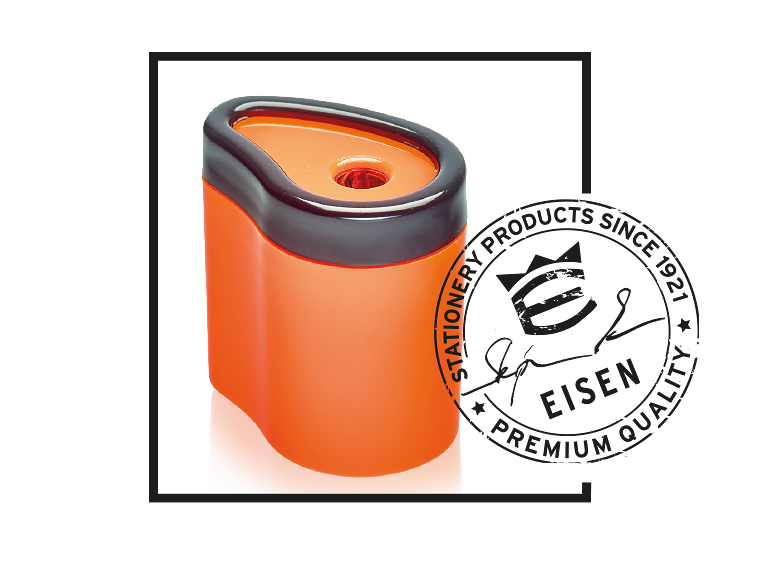 Most sharpeners are made of plastic. No matter the aesthetics – cheerful, colorful, bright or sumptuous – the function never deviates. We are happy to guide you in choosing the right materials and bring your ideas to life. Have you considered recycled resins? Or biodegradable materials? Whatever questions you may have, we will have the answer so you can give your customer the best sharpener.
The best sharpener for your pencil will be the sharpener with the correct hole diameter for your pencil. Some tolerance is ok, but too much can cause errors while sharpening. The optimum difference between your pencil diameter and the sharpener diameter is 0.1 to 0.2mm. Many of our sharpeners work with different adapters to meet your diameter needs. Whichever option you need, we will guide you in the right direction and select the perfect diameter for you – in order to also achieve the best quality result with it.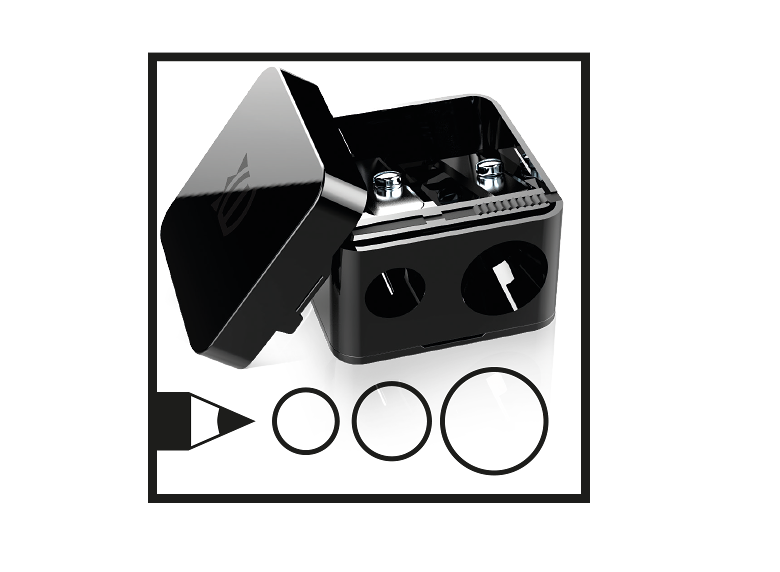 responsibility for sustainability.
Standing still means going backwards, which is why EISEN is constantly striving to make great things even better.
Environmental protection, resource conservation, CO2 saving, corporate social responsibility, are topics that have been deeply rooted in the Eisen company philosophy from the very beginning. We see ourselves as pioneers in our industry and want to continue to set new standards with our pursuit of sustainability and launch innovations that go beyond the current trend. That is why we also question very good established methods, materials and solutions over and over again. Always with the aim of treading even better paths.
Fair & social company
For us, values such as trust, appreciation, openness, sustainability and transparency are paramount. These are incorporated in our decisions as well as in the relationships with our highly qualified employees and customers. And they are the values that enable us to guarantee our high EISEN quality standards. Modern manufacturing technologies
Our latest highly efficient punching unit and hardening furnace immensely reduce noise emissions and energy consumption during blades production. For blade transport between units, EISEN completely avoids disposable transport packaging. Our patented TRAY system helps us reduce plastic waste and greatly reduces the carbon footprint of our products.  Our innovative manufacturing technologies meet all environmental standards. Use of PCR material
In order to defend the legitimate interests of future generations, it is important to minimize the use of non-renewable resources. PCR, used in our new ECOLINE, is the best example of this and allows upcycling waste into products with a long lifecycle. This is one of the many ways in which EISEN contributes to sustainable economic, ecological and social progress.